Fading Hearts
FEATURES
Your choices change the GENRE of the game!
Every NPC lies to you at some point in the game
Change the ending AND the final climax!
Daily Life-sim
RPG Battles!
Shocking plot-twists!
An interactive story/game where you play the role of Ryou, a seemingly normal high school student in the land of Sorayama. Solve the mysteries that surround him while maintaining his friendships and saving Claire. Remain ignorant of the secrets and live a normal life or choose to learn the truth. Be careful where you put your priorities for it may prove fatal.
BUY NOW FOR $14.95 USD!
Windows
Mac
Linux
STORY
"I am Ryou, a daydreamer and a student at Cyrstal Waters High . I have two very close female friends, Claire and Rina. I have a crush on my childhood friend Claire but she is already in a relationship. Rina seems to be attracted to me but… I can't date Rina when I like Claire. I am a very idealistic but romantic kind of guy. It's a complicated problem.
When I realized that Claire was suffering from an abusive relationship, everything changed. There was nothing Rina or I did that could get her out of it. There was one last resort. Breaking my romantic ideals to save Claire, I had to learn the art of seduction.
The only thing was… I started to learn that there was something going on in this town. Rumors of creatures running around at night, a close call, and a textbook history that doesn't add up. Even Claire and Rina are connected somehow. Between finding out what is really going on and saving Claire, I don't know if I could manage both.
If only I could stop daydreaming so much then I might have some time. Why are my daydreams so strong now when I need to focus?"
SCREENSHOTS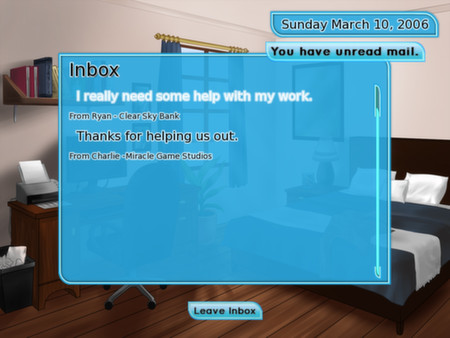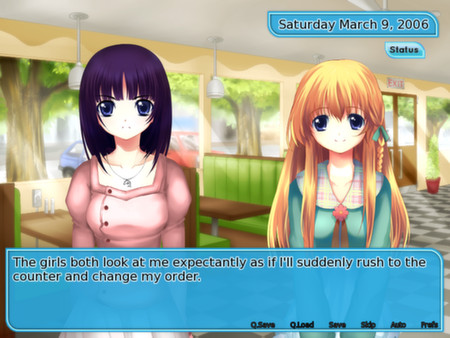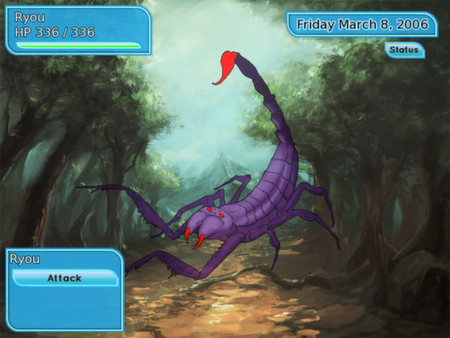 SYSTEM REQUIREMENTS
OS: Windows XP/Vista, Mac OS X 10.4+ (x86), Linux (x86, glibc 2.3+)
Memory: 512 MB recommended
CPU: 1.5 GHz recommended
Hard Drive: 300 MB free space